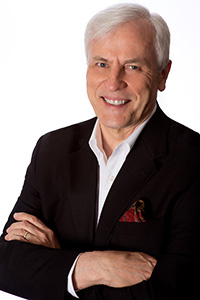 Don Tebbe is one of America's most experienced advisors on nonprofit CEO transition and leadership succession.
He experienced, first-hand, the challenges of sustaining an organization and navigating leadership succession as a former nonprofit executive director and five-time interim CEO.
Since 1993, he's helped hundreds of nonprofit leaders plan for and manage turnover in their chief executive positions…
As a search and transition consultant who's helped over 120 nonprofits find, hire, and onboard new CEOs.
As a succession planning guide to dozens of executives and their organizations.
As a retreat leader for hundreds of soon-to-retire nonprofit executives.
As a speaker and workshop facilitator for events attended by thousands of executives and board members across the country.
Don was one of the national thought leaders asked by the Annie E. Casey Foundation to develop better practices for nonprofit leadership succession. As part of this project, he was one of the architects of the Executive Transition Management model, a comprehensive approach to managing CEO turnover. Many of the concepts and practices used by succession practitioners today originated with the Casey project.
He co-founded a consulting firm recognized as a national innovator on leadership transition, organizational sustainability, and succession planning. Don teamed up with Tom Adams, another thought leader on nonprofit leadership transitions, to create TransitionGuides, which was later acquired by Raffa PC.
Don is committed to research-based tools and practices. Each year he invests substantial time in exploring the research literature for ideas to improve the practice of leadership succession, governance, organizational planning, and developing the next generation of leaders.
These deep dives have resulted in a new framework for the board-executive partnership, a competencies model for nonprofit executive positions, two iterations of the Executive Transition Management model, an organizational sustainability framework, and better ways to manage transitions based on neuroscience.
He's currently developing a framework that focuses on governing and managing for impact, bypassing the problems with traditional strategic planning.
He's the author of three books: Chief Executive Transitions: How to Hire & Support a Nonprofit CEO, Second Edition; a new book, The Nonprofit CEO Succession Roadmap: Your Guide for the Journey to Life's Next Chapter; and an earlier book, For the Good of the Cause: Board-Building Lessons from Highly Effective Nonprofits.
The first edition of Chief Executive Transitions won the Terry McAdam book award for its "contribution to the improvement of nonprofit management" and was adopted by national organizations, such as the YMCA of the USA, as a guide for their members on CEO transitions.
Don delivers keynotes, leads workshops, and facilitates retreats on leadership succession and related topics for executives and board members. Venues have included Bank of America's Neighborhood Builders, BoardSource Leadership Forum, Jewish Funders Network, NeighborWorks America, The Arc of the US, The Maxwell School of Citizenship and Public Affairs at Syracuse University, and numerous associations of nonprofits. (A list of his signature topics is available at dontebbe.com/speaking.)
You'll find Don online at dontebbe.com, on LinkedIn (linkedin.com/in/dontebbe), on YouTube (youtube.com/dontebbe), on Facebook (fb.com/ceotransitions), and on Twitter (twitter.com/ceotransitions).