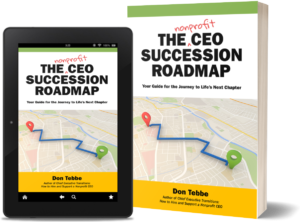 The Nonprofit CEO Succession Roadmap: Your Guide for the Journey to Life's Chapter.
This is the first book ever to…
Look at executive director succession and transition through the executive's eyes.
Focus on flourishing in life's next chapter – for the executive and the organization.
Clarify the departing executive's role in the succession process and define the three jobs of a leader-in-transition.
Help executives manage the personal, professional, and emotional challenges of the transition into post-career life.
Based on practical experience gleaned from nearly three decades of helping hundreds of nonprofit leaders prepare for and manage turnover in their chief executive position. Plus there's a ton of fresh information gleaned from extensive research from fields ranging from the neuroscience of change to successful aging.
Available for Kindle and in print from Amazon.com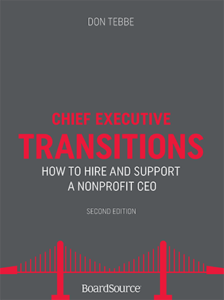 Chief Executive Transitions: How to Hire and Support a Nonprofit CEO
Every nonprofit board will face the challenge of hiring a new chief executive at some point. Executive director transitions are complicated, but managing them well is easier than you think. In fact, properly handled, the process can be an opportunity to enhance your organization and increase its mission impact.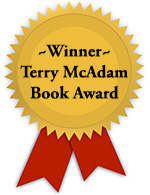 Organized into six can-do tasks, Chief Executive Transitions guides boards through the entire transition process — from planning for leadership change through the post-hire onboarding of their new chief executive.
It includes a toolkit with timelines, checklists, templates, worksheets, sample documents, and more.
The first edition of this book won The Terry McAdam Book Award and was adopted by national organizations, such as the YMCA of the USA, as the CEO transition guide for their members.
Available from the publisher, BoardSource.